Global Recharge Newsletter
Get the news of health, mind-body connection, how to recharge yourself, nutrition tips, delicious recipes, inspiration, motivation, creativity, positivity and get retreats and seminars.
Subscribe here
How to Avoid the Obesity-Related Plastic Chemical BPA
Aug 08, 2016 07:54 am | Michael Greger M.D.
Animal Protein — Meat and Dairy — Cause Cancer
Celebrated Cornell University professor T. Colin Campbell Phd, presents the overwhelming evidence showing that animal protein is one of the most potent carcinogens people are exposed to. | Dec 2, 2009
Tackling diabetes with a bold new dietary approach
Currently 100 million Americans are pre-diabetic or diabetic, and one in three kids born after the year 2000 will develop diabetes. Neal Barnard, clinical researcher and founder of the Physicians Committee for Responsible Medicine (PCRM), identifies the causes of this serious issue and advises us how we can fight these statistics. | Dec 4, 2012
Featured Products
Featured Recipe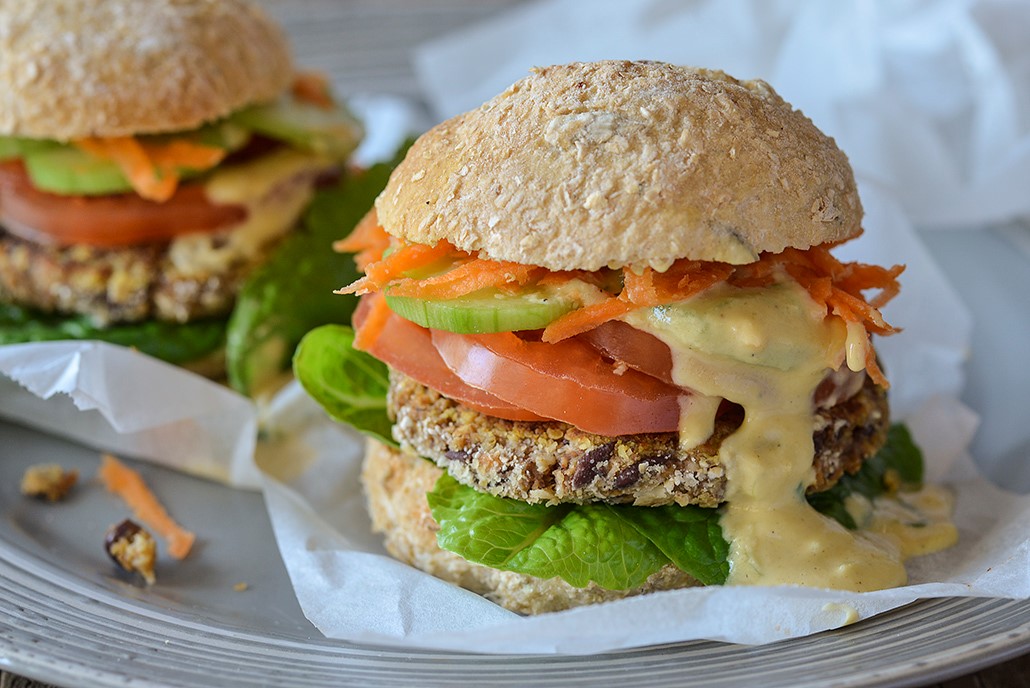 Gourmet Adzuki Bean Burger Sliders served with sliced tomatoes, cucumbers, grated carrot and Dijon, lettuce and Lemon & Tahini Dressing.
Prep: 20 mins
Cook: 30 mins
8 Burgers - 16 Sliders